4 factors pawnbrokers consider when determining the value of your second-hand items
Author: Admin Date Posted:28 March 2018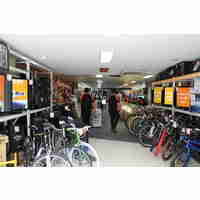 4 factors pawnbrokers consider when determining the value of your second-hand items
Pawnbrokers see a variety of second-hand items on a daily basis, and they are trained to consider different factors when determining the value. Here are 4 key areas they look at:

1. The age of the item

Electrical appliances and digital devices are among the top traded items in pawnshops. You may have a spare mobile or compact camera that's no longer used in your home, but before the model becomes too outdated, visit a pawnbroker and have it valued. Remember that digital devices like mobiles and laptops can quickly depreciate in value as newer models are released in the market. The opposite may be true with antiques, which become more valuable with age.

2. The condition of the item

Remember that your traded good needs to be sellable to potential buyers. This is true even if you don't intend to sell the item and just use it as security for a cash loan. The pawnbroker wants to know that the item is functional and in good condition. Expect your item to go through a thorough appraisal. If you can, clean your second-hand item and amend any damages and scratches before getting it appraised.

3. The current market value

Pawnbrokers regularly deal with a range of goods, such as electronics, jewellery, gold, diamonds, instruments, DVDs and collectables. Each type of second-hand item has a unique consideration that's guided by its current market value. The pawnbroker may increase or decrease the amount offered based on the condition and whether the item comes with the original packaging and accessories.

4. Is it a general or rare item?

You don't expect to get the same valuation for a couple of household DVDs and a rare in-demand antique. Both will often be considered for cash, but with rarer items, expect a bit more time to have the item valued. In these cases, a third-party expert may be called in to assess the value of the item.

If you're looking to turn your items quickly into cash, come and visit Cash A Way pawnbrokers for a valuation. Need ideas for items to sell? Read our blog on getting quick cash by cleaning up [https://www.cashaway.com.au/blog/our-blog/quick-cash-by-cleaning-up/].
---
Leave a comment