Quick cash by cleaning up
Author: Admin Date Posted:21 February 2018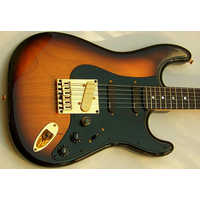 CleanUp Quick Cash
With the cost of living rising it can be hard to make ends meet sometimes. If you are looking for a way to make some quick cash, why not do a clean around your house and take some of these items into a pawnbroker for some immediate cash.
Broken jewellery If you have some jewellery that you can't wear due to broken clasps or missing one of a pair of earrings it can be worth taking them to a pawnbroker. They can assess the underlying value of the gold or other precious metals, as well as any of the gemstones, and give you a fair valuation of the jewellery. It's a great way to trade in old jewellery that you can't wear, to get cash that you can use right now.
Musical instruments If you have an old musical instrument in the back of the shed, gaining dust since a school kid stopped using it, why not take it into the pawnbrokers. There is a lot of demand for musical instruments in our store. You can also look at pawning a musical instrument over the school holidays while it isn't being used and picking it back up when class starts. It's a great way to cash flow during those expensive school holidays.
Video games Video games are a lot of fun, but how often do you go and replay your oldest games? If you are looking to get some quick cash to get the latest version of your favourite game it can be a great idea to go back through your video game collection and work out which items you aren't going to play anytime soon.
Sporting equipment If you have a set of sporting equipment or some exercise gear that you have stopped using there is no point in having it taking up space in your spare room or shed. Why not bring it to the team at Cash A Way pawnbrokers.
Cash A Way pawnbrokers are a customer-focused pawnbrokers. We pride ourselves on helping our customers quickly turn their items into cash, allowing them to navigate temporary cashflow problems in a discreet and friendly way. Come in and see us today!
---
Leave a comment