How a pawnbroker can help gaming enthusiasts keep up with the trends
Author: admin Date Posted:26 June 2018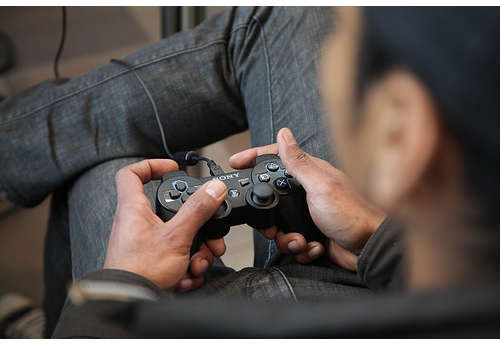 One of the first, the Magnavox Odyssey (Brown Box) was released way back in 1972. Interestingly, this console was originally intended as a training device for the military but for whatever reason that didn't happen, and the console was adapted for commercial use. Since then, there have been literally thousands of new games released to continually tempt the consumer.

Fast forward to 2018 and it's unlikely that many young people have even heard of the Magnavox Odyssey. Or the Atari. Or the Pac-Man.

Fast forward another 10 years and the current games will also fade from memory. The next generation will know as much about the PlayStation or the Xbox as we do about the Magnavox Odyssey. But gaming is here to stay, and it will continue to evolve. We live in an ever-evolving tech world

This is a huge industry and the tech just keeps getting better and better. The games you bought last year can quickly become second hand and outdated, superseded by shiny new and enticing games.

Self-proclaimed nerds engage with gaming forums, websites and blogs. They attend interactive exhibitions and events held all over the world. Gaming enthusiasts follow the trends with passion and excitement. They want to know what's coming next. And they want to buy it.

Keeping up with technology

As the gaming industry constantly evolves, enthusiasts will continue to upgrade to the new, the different, the bigger and the better as products become available. They will strive to stay as current as their budgets will allow.

A pawn broker can be a valuable resource for both the seller and the buyer. The seller can get quick cash for their quality second-hand games or consoles and use that cash toward the newest trend. And the buyer can get some great bargains on second hand items suited to all levels of gamers and at a fraction of the price.

The added benefit of using a pawnbroker

It's a win-win for the buyer and seller when you use a Pawnshop to keep up to date with technology, and it's also a win-win for the environment. Reusing is even better than recycling!
---
Leave a comment