Top 3 items to pawn for $500
Author: admin Date Posted:1 August 2018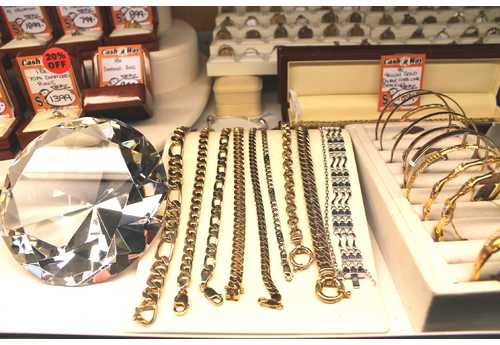 When you are short of cash, the chances are you'll struggle to find a lender as quickly as you would like. All your options might have hit a dead end, but then it occurs to you that there is an option you have not explored yet; the hockshop. The only thing you know about pawnshops is that they buy rare and expensive items, which you do not have in your possession. However, you will be surprised to know that there are a number of items that you can pawn to get out of your financial fix within a few hours. Pawnshops buy anything that is locally in demand. Here are some things that a pawnbroker will take in exchange for around $500.

1. Jewellery

Most pawnbrokers will willingly buy high-value jewellery items. Although not as liquid as diamonds or gold, the demand for jewels is very high. Many jewellery stores buy items from pawnshops, and hence it's a lucrative business for pawnshops as long as they can make a profit.

2. Watches

Some brands of watches are highly-priced, and if you own such a piece, it could come in handy while you're facing financial issues. The psychological attraction that many people have towards fashion watches make them attractive pawn items to many hockshops.

3. Musical instruments

If you have an acoustic piano, flute or guitar lying idle in your house, use it to get yourself out of the financial fix. Acoustic instruments are antique because they have been replaced by digital ones and are hard to find in the market today, yet are on demand. A full set of vintage instruments is likely to fetch you a good price than if you pawn them separately.

At Cash A Way Pawnbrokers, we are more than happy to offer you fast and discreet short-term cash loans to get you out of your cash flow problem. Visit us today and you will be on your way to getting some quick cash.
---
Leave a comment