Say goodbye to summer
Author: Admin Date Posted:13 March 2018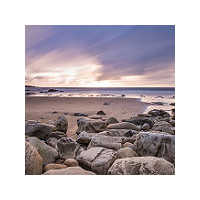 Say goodbye to summer!
According to the journos, us Aussies are in for our coldest winter ever this year with some areas even expected to be covered in snow. So before the sun shrinks behind the clouds and the cold snap hits, why not clear out the shed and get down to Cash A Way Pawnbrokers to trade in some of those items that won't see the light of day until summer rolls around again next year.

Maybe you bought the kids new bikes that they have already grown out of, invested in a wetsuit with the intention of taking up surfing (before deciding the water was too cold), or your hubby convinced you to splash out on a barbie that you've barely fired up. Instead of burying your head in the sand and piling everything up in the garage, why not make yourself some quick and easy money by pawning your unwanted goods. At Cash A Way we don't just buy gold and jewellery, you can get instant cash for all sorts of items, from toys and games, to gardening tools, clothes and camping gear.

We also offer trade-ins, so if there's something else you fancy pop in for a chat about trading in your used quality goods for something that suits you better. How about doing a swap for a second-hand snowboard? Or stocking up on some warm and cosy woollen blankets for days on the sofa?

Or if you'd rather escape the white stuff and jet off somewhere exotic for some winter sun, did you know that Cash A Way also offer short-term loans? You could borrow anywhere between $50 to $50,000 - more than enough to take the fam somewhere warmer for a few weeks!

At Cash A Way Pawnbrokers our customers are our focus and we pride ourselves on offering a discreet and professional service. If you're looking for a quick and easy way to put cash in your pockets then come in and see us today. You might just be surprised by what we have on offer in our west Sydney store and online!
sunset at the beach by Marlis B licensed under Creative commons 6
---
Leave a comment