Moving house? Cash in as you pack
Author: Admin Date Posted:6 April 2018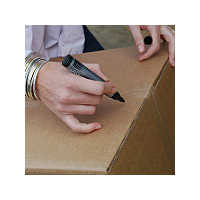 Moving house? Cash in as you pack
Moving house can be a whole lot of hassle, with so much to sort through and pack, but you can make the most of it by having a good old clear out at the same time. You can clear your clutter, give yourself more space in your new home, and make some moolah while you're at it!

Things to think about when you're emptying your old house:

Going through your closets can be an eye-opener and lead to many 'what was I thinking?' moments, but it can also give you the chance to get rid of anything you haven't worn in ages. Look for boots, coats, motorbike jackets, vintage clothing - in fact anything that's in great condition - and you could be quids in if you bring it along to our pawnshop and sell it.

If you're downsizing and you have more household goods, white goods or gardening equipment than you can take with you, here's a great opportunity to pawn or sell your goods, or even trade them in for something that'll be more use in your new home.

Do you really need all those different appliances in your new kitchen? Is it really necessary to have a popcorn maker, donut maker, waffle maker, slow cooker, ice cream maker, bread maker, and a beer fridge? Okay, we'll give you the beer fridge, but the rest? Wouldn't you rather have cash in hand from all those things that you only used once?

Now we get to the garage and the attic. Hands up who uses both of those for dumping stuff you never use and couldn't even begin to guess what's in the darkest corners? Well, you're about to find out with your move, so you might as well make the best of it and take what you don't need to the hock shop.

Have you thought about how you're going to keep your valuables and fragile items safe while you're moving? Who hasn't lost or broken things when they've moved? So why not pawn them until you've finished moving and then pick them up again? No storage fees, no wondering where Great Aunt Mary's wedding ring is, no worrying about your precious collection of Happy Meal Toys from Maccas…

You might even make enough to cover the costs of moving, just from your tidy out, and if you don't and you need a hand, did you know Cash A Way does discrete and easy fast loans? Give us a call or pop along and visit us today!
---
Leave a comment