Make money upcycling and recycling second hand goods.
Author: Admin Date Posted:30 May 2018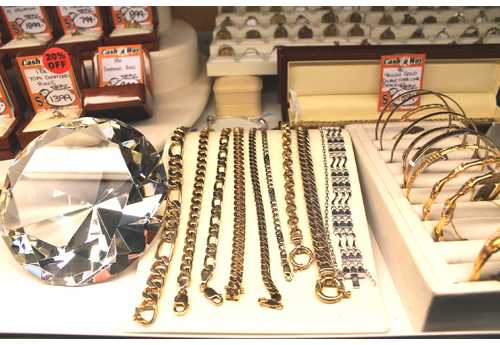 Are you looking for ways to make some extra cash for your next overseas holiday or pay that cash loan off sooner? Pawnshops, hock shops, thrift stores and charity shops often have really affordable and good quality second-hand goods for sale
Here are a few things you can try that could end up turning into your very own cash cow.

Trade with collectables:

Often people will donate all sorts of old, strange and valuable stuff to their local charity shop, not realising the value of the items they are donating. One example is vintage china tea sets. Recently a single Royal Dalton, commemorative, limited edition teacup and saucer sold online for $470.00 that was bought, by the seller, for $20 from a charity shop. If you have a keen eye for collectables and antiques, frequent the charity shops, sniff out those gems and take them to your local pawnbroker. I would suggest though that you first find out what kind of stuff your pawnbroker is interested in before you go spending thousands of dollars on random stuff.

Upcycling furniture:

Solid wood furniture like tall boys, blanket boxes and coffee tables has become less popular in recent times. Just by doing some research on the latest design trends and a little footwork to your local pawnshop to look for and buy some good quality, reasonably priced furniture, you can create a unique new piece that can be sold, hopefully for a tidy profit. This option does, however, require a bit more effort to hunt for the perfect piece, at the right price and to choose the right design.

Jewellery:

Whether you are a hobbyist jeweller or professional goldsmith, pawnshops are a great source of raw materials like gold, silver and diamonds. You may also be able to pick up other quality jewellery, that with a bit of work and polishing, could make a good piece for your own stock. Pawnshops are also a great place to sell all that second-hand jewellery that your customers have traded in when having their valuables re-designed or made. Either way, it is a great resource to have.

So in short, pawnshops are a great place to look for those lost hidden treasures that could bring you joy and happiness in the form of a little extra, much needed cash.
---
Leave a comment