Five reasons to cash in your diamond ring
Author: Admin Date Posted:5 March 2018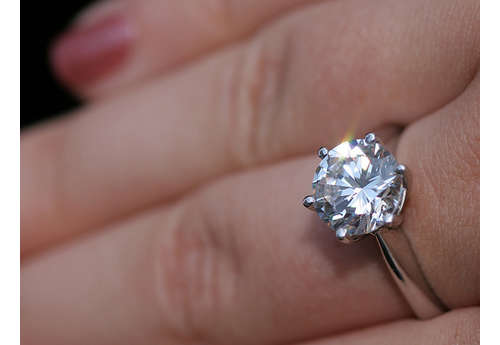 Five reasons to cash in your diamond ring
We're hoping Davina from Married at First Sight comes into Cash A Way Pawnbrokers to cash in her diamond ring, but until then we are happy to serve everyone else. If your marriage or relationship has gone south, there are a few good reasons to bring your diamonds into Cash A Way Pawnbrokers - we have five below.
1. Divorces are messy If you want to get rid of the ring as soon as possible, you can bring it into Cash A Way and get a fast loan to kickstart your new life. Even if you didn't make it to the altar, the pawn shop can take a look at your engagement ring and determine its worth. You can even trade it for some gold jewellery at the hock shop to celebrate.
2. Avoid depreciation Even though the relationship ended amicably, there are still a few good reasons to pawn your wedding ring - you still have your memories. Jewellery's value can depreciate over time so if you want the maximum amount of money fast, it's best to act quickly.
3. You could make someone else happy Many women and men buy second-hand jewellery at pawnbrokers, and they're looking for something unique that stands out. Your wedding ring, which hides its beauty in a box, could make someone very happy and you can receive cash in return.
4. It could be worth a fortune Who knows how much that diamond could be worth? Take it in to be valued, and you might be surprised at how much cash you can get with Cash A Way offering loans up to $50,000. After all, you didn't pay for it and it could go towards a honeymoon with your new lover.
5. No credit checks So you forgot to pay your phone bill a few months in a row - it happens to the best of us. You can take your diamonds or any jewellery for that matter into Cash A Way to receive a cash loan without any credit or background checks. Cash A Way Pawnbrokers also offers customers the chance to buy, sell and trade other goods, as part of the original pawnbrokers in Western Sydney.
---
Leave a comment